Dashain is the biggest and one of the most celebrated festivals in Nepal. The delightful weather creates an ideal setting for embarking on a journey to immerse oneself in Nepal's rich cultural legacy and embrace the country's breathtaking natural wonders.
The invaluable festive break from our busy lives is a precious opportunity that seldom comes around for both employees and students, particularly during a festival as significant as Dashain. It's a time to relish quality moments with family and friends sharing joy and spreading happiness. So why not spread happiness by visiting new places and cherishing the memories forever?
Below, we've highlighted some stunning destinations in Nepal to explore during the Dashain holiday.
Kathmandu Valley:
Kathmandu Valley serves travelers with its captivating blend of ancient cultural heritage, spiritual significance, and stunning natural beauty. Home to seven UNESCO World Heritage Sites like Swayambhunath, three Durbar Squares, Bouddhanath, and Pashupatinath, Kathmandu Valley is a living museum of architectural marvels and rich traditions.
Exploring its historical sites and vibrant markets, savoring diverse cuisine, and partaking in lively festivals like Dashain provide immersive cultural experiences. Moreover, Kathmandu serves as the gateway to Himalayan adventures, offering short trekking and hiking opportunities.
Picture Credit: kimkim
Places to Visit in Kathmandu
Swayambhunath Stupa (Monkey Temple)
Pashupatinath Temple
Boudhanath Stupa
Kathmandu Durbar Square
Patan Durbar Square
Bhaktapur Durbar Square
Changu Narayan Temple
Thamel
Garden of Dreams
Narayanhiti Palace Museum
Kapan Monastery
Chandragiri Hills
Dakshinkali Temple
The Taragaon Museum
The National Art Gallery and many more.
Pokhara:
The beautiful city of Pokhara, nestled against the backdrop of the majestic Annapurna mountain range, invites visitors for an unforgettable escape into nature's embrace. This tranquil city is blessed with the serene Phewa Lake and Begnas Lake offering boating and stunning reflections of snow-capped peaks.
That's not it, the adventurous souls can embark on treks and hikes to explore the Annapurna region and Machhapuchhre region or indulge in paragliding for breathtaking aerial views. The laid-back atmosphere, vibrant lakeside markets, and cozy cafes create a relaxed ambiance, perfect for unwinding. Pokhara's enchanting sunrises and sunsets at places like Sarangkot provide ethereal moments, making it a destination that combines natural splendor and outdoor adventures.
Picture Credit: Prasan Shrestha
Places to Visit in Pokhara:
Phewa Lake
Davis/Devis Falls
Pokhara Shanti Stupa
International Mountain Museum
Sarangkot
Shree Gaden Dhargay Ling Monastery
Begnas Taal
Shree Bindhyabasini Temple
Sarangkot
Gupteshwar Mahadev
Bat Cave/ Chamero Gufa
Mahendra Gufa
Annapurna Circuit, and many more.
Chitwan National Park:
Visiting Chitwan National Park is an opportunity to immerse yourself in the heart of the Terai region's remarkable biodiversity and experience thrilling wildlife encounters. It is home to the rare one-horned rhinoceros, Bengal tigers, and diverse bird species.
This UNESCO World Heritage Site offers exhilarating jungle safaris on elephant back or in four-wheel drives, where you can witness these majestic creatures in their natural habitat. Chitwan also allows for cultural immersion, as you can engage with the indigenous Tharu community, learn about their traditional way of life, and enjoy their vibrant dance performances.
Picture Credit: Trekking in Nepal
Lumbini:
Visiting Lumbini is a profound journey to the birthplace of Lord Buddha, offering a unique spiritual and cultural experience. This World Heritage Site boasts serene gardens, sacred monuments, and numerous monasteries built by Buddhist communities from around the world.
Pilgrims and travelers can meditate under the Bodhi tree, explore the historic Maya Devi Temple, and gain insights into Buddhism's birth and evolution.
Picture Credit: Viator
Bandipur:
Visiting the ancient town of Bandipur is like stepping into a beautifully preserved time capsule of traditional Newari culture and stunning mountain vistas. This hilltop town is home to well-preserved architecture, paved streets, and a serene atmosphere.
Surrounded by lush green hills and with breathtaking views of the Himalayas, Bandipur is a peaceful destination for those seeking tranquility, cultural immersion, and a chance to savor the simple pleasures of life while interacting with the locals.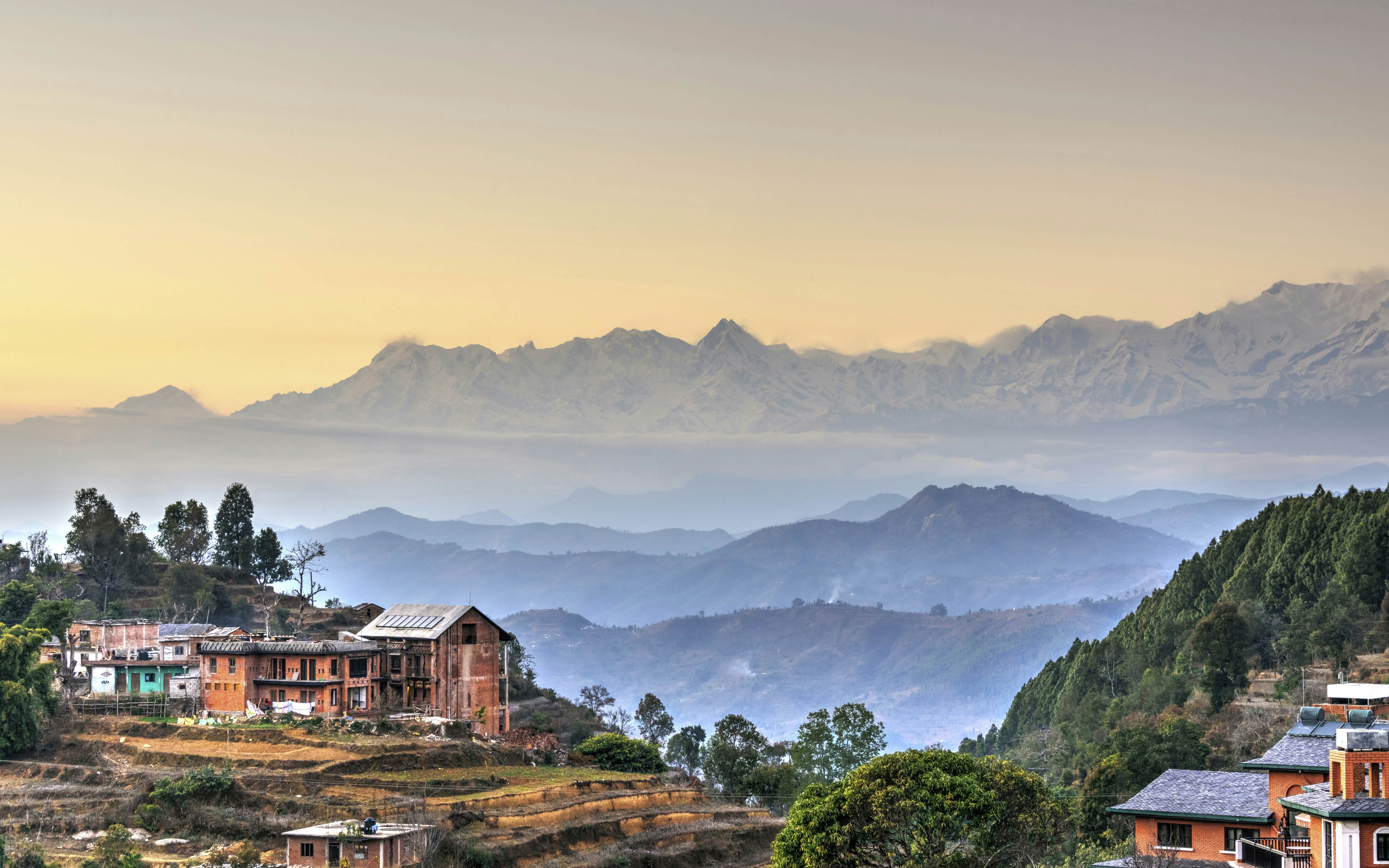 Picture Credit: Lonely Planet
Bardiya National Park:
Bardiya National Park is a wildlife haven, home to Bengal tigers, one-horned rhinos, and a range of colorful birds. It's a hidden gem in Nepal, offering remote and unspoiled wilderness for safaris, river adventures, and a chance to explore the Tharu culture. By visiting, you help protect this natural paradise while enjoying its stunning beauty—a perfect choice for an authentic wildlife escape.
Picture Credit: Wonders of Nepal
Tansen:
Visiting Tansen is a journey to a picturesque hill town where the visitors can immerse themselves in stunning mountain vistas, explore well-preserved historical architecture, experience a rich tapestry of cultures, and relish the town's tranquil ambiance.
With its traditional music, vibrant festivals, and opportunities for serene hikes, Tansen offers an authentic Nepali experience that is both culturally enriching and visually captivating, making it a must-visit destination for travelers seeking a unique and peaceful escape.
Picture Credit: Tripadvisor
Gorkha:
Gorkha, Nepal, beckons as a historic town with deep cultural significance, known as the birthplace of King Prithvi Narayan Shah, who unified Nepal. Here, you can explore the impressive Gorkha Durbar (palace) and the intricately designed Gorkha Temple, offering glimpses into the nation's unification history and exquisite Newari architecture. The town's scenic hilltop setting provides stunning Himalayan views, and its authentic atmosphere allows you to engage with friendly locals, making it a compelling destination for those seeking both cultural heritage and natural beauty in Nepal.
Picture Credit: Forever Nepal
Dhorpatan Hunting Reserve:
Traveling Dhorpatan Hunting Reserve offers a unique opportunity to experience Nepal's natural beauty and engage in controlled hunting activities. This pristine reserve, nestled in the western Himalayas, is known for its diverse flora and fauna, including the elusive blue sheep and other wildlife species. Beyond hunting, Dhorpatan provides stunning trekking routes, authentic cultural encounters with the local Thakali and Magar communities, and a chance to relish the tranquil alpine landscapes, making it an intriguing destination for those interested in responsible hunting and exploring remote Himalayan regions.
Picture Credit: A One Trekking Nepal
10. Ilam:
Ilam is known for its lush tea gardens and beautiful landscapes. During Dashain, you can enjoy the natural beauty and experience local cultural traditions.
Picture Credit: Hike in Nepal
Remember to plan your trip in advance, as Dashain is a major festival in Nepal, and accommodations may get booked quickly. Additionally, be respectful of local customs and traditions while participating in the festivities.